Upcoming Events...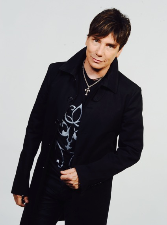 Lane Six Entertainment Presents
Eric Martin of Mr. Big
Featuring Madison Pisiani
Madison Pisiani presented by Planet Rapture Productions
Saturday, September 17, 2016
5:30 PM | 5:00 PM Doors
Admission: $20.00
GET TICKETS
Planet Rapture Productions L.L.C. is an entertainment promotions company that specialize in providing top shelf entertainment for concerts and nightclubs. We are available to help you with your entertainment needs for private parties and corporate and political events.
Planet Rapture Productions L.L.C. also provides other ancillary Services, such as Event Management, Consulting Services and Tour and Road Management Services.
No matter what type of affair you are considering, Planet Rapture Productions provides the absolute and maximum entertainment to make your event a success.
visit our myspace page
www.myspace.com/planetrapture
Planet Rapture Productions, LLC
P.O. Box 94, Landing, NJ 07850
info@PlanetRapture.com
Site contents ©
[latest news & events]
[clients]
[store]
[archived events]
[contact us]
[
links
]
Website by JonasWeb, New York City Web Site Design
This site uses current web development technology that older browsers do not support. If you are reading this, then you are probably using an older browser that is not up to current standards. In order to see this and many other sites properly, you should upgrade your browser today. Click here for Microsoft Internet Explorer or Netscape.